Heroes No.3 – Paddy Broughton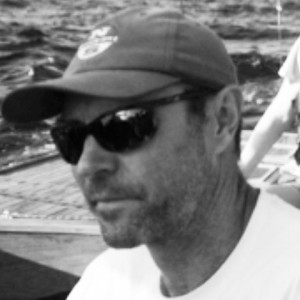 It was 1984, and I was in a meeting room at one of the more beautiful Cambridge colleges with a large group of oarsmen, gathered to hear the plans for the assault on Oxford and the Boat Race in spring 1985. There were coaches, boatmen and several old faces from the previous year's campaign. There were also several new faces on top of a variety of bodies for us old lags to assess. One of these was a fresh faced, big block of a lad called Patrick Broughton, or as we all soon knew him, Paddy.
Most of the other newcomers were ex schoolboy rowers and there didn't seem to be an ounce of grit amongst them. But Paddy stood out – not just because he was 6 foot 5 (rowing has lots of tall people), but for other reasons. First, he was older, being a post grad from Southampton University. Secondly, he was an ex athlete (swimmer, since you ask, whose career was cut short by a motorcycle accident, after which he had taken up rowing. It's a two beer story – ask him when you meet him). But thirdly, there was a steel about him and it was quickly clear he had the ability to be a catalyst in a group. This was a critical, natural element of Paddy that pertained not just through his distinguished rowing career, but also throughout his life and career.
He has always been his own man and marched to his own beat, always the sign of someone comfortable in their own skin. After Cambridge and a few successful years in the City, he stepped back, bought a sail boat and, being Paddy, sailed to Australia (no, really). He took his time (natch) and overwintered in places like Antigua, where he received a bevy of guests with all his usual bonhomie. Having reached Oz, he stayed, set about another career (successfully) and married (brilliantly) the unimproveable Mel.
 They came back to London for a few years as Paddy tried to sort out one or two of the older banking institutions during the teeth of the recession. Having done his bit (again), they returned to the tranquility of Oz.
So against that backdrop, which is of course a mere microcosm of his staggeringly rich life, I suppose it was no surprise that when I told him about the Mississippi project, its scale, duration, objectives and the absolute certainty of hideous pain and suffering over a protracted period, his email reply was short – "I'm in". When I asked for how much or how long, the reply was equally short – "the lot".
 So, ladies and gentlemen, allow me to introduce Paddy, a character straight our of Ryder Haggard, an adventurer whose first instinct is to smile and laugh and an undoubted Hero of the Mississippi project. And for me, here is the really neat thing – he is my friend.