One Week To Go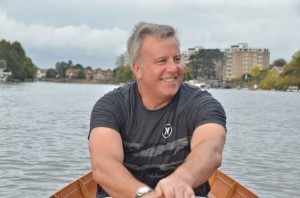 It is like waiting on a station, waiting for a train that you know is due eventually. Maybe you have a while to wait and so you use the time as effectively as you can, all the time glancing down the platform to check for the arrival. And then, after what seems an age, the train roars along the track and it is very suddenly here.

I am writing this sitting on a Delta airlines flight to Minneapolis, waiting on the tarmac. The past week has been a blur of activity. The team, led and guided as ever by the simply incomparable Donna de Stefano at my office, has been working overtime to try to complete the innumerable tasks before my departure. In addition, the day job has required a great deal of attention, if only to make sure that all administrative matters are properly addressed. I have had two other board and committee meetings to chair, which burned up another day. Along with the office, all the other roles for which I have varying degrees of responsibility had to be organised so that alternate signatories could be arranged for the four months (yep, four months) of my absence. I have also dealt with thousands of emails on almost every aspect of my life, the centre of which remains this project.

Finally, on the admin front, Julie and I completed our Wills. She insisted that this was "just good housekeeping darling – read nothing into it….". I would be lying if I told you that all this logistical administration had been a breeze, but far from it.

There are several key people (come on, you know who you are – stand up and take the applause!) who have not only critically assisted, but kept me sane. Sleep, sadly, has been a rare commodity, largely managing three or four hours per night and training on the water has not featured at all. Not once. So obviously feeling horribly guilty about that too (although my backside is pleased – lesions healed and pleasing callouses starting to form). Given the omnipresent sense of guilt at not doing more all the time, I reckon I would make a great Catholic (other religions can apply too. Answers on a postcard please).

I am travelling with son Charlie (happily oblivious to the maelstrom surrounding him, bemused at his father's stress and, as ever, pretty certain he could do all of it better) and Graeme Mulcahy, as indefatigable and unflappable as ever. We arrive around 17.00 local time and over the next few days hope to draw together the last pieces of kit needed.

We are also expecting the two skiffs to arrive on Monday now. These have been delayed for a variety of reasons, the obscurity and rationale of each having been kept from me to protect my blood pressure (unsuccessfully). Needless to say, the opening of the container and finding the two craft intact and ready to go will be a huge relief…..

Assuming the boats arrive largely undamaged, the other team members make it over the next few days, the equipment is all procured, then I can begin to focus solely on the Mississippi and this gigantic challenge.

And then I can also begin to enjoy it…….