Three Long Days
There is no question that the pressure is building.

Last week, I scheduled three consecutive 30 mile rows from just above Oxford back to the Skiff Club in Teddington (our base for training and coaching over the last year). To accompany me, I had Jerry Rees on Wednesday, then two boats on Thursday and Friday. Jeff Hughes, Sarkis Zeronian and Richard Stow on Thursday and James Whitworth, Mike Colling and Simon Hotchin on Friday.

The three days co-incided with the hottest days of the year (28-32 degrees), which made it genuinely representative of the kind of weather we expect on the Mississippi. It was also pretty humid, so even better! The second point of note, and which deserves a special mention, was that all my crew mates on these days are complete novices, having done no rowing at all until a month or two ago.  

Wednesday with Jerry was a joy, which will be no surprise to anyone that knows him. We shared rooms at University and we laughed essentially continuously for about two years. As expected, he kept our spirits high and only began to fade over the last stretch. Sadly, this happened to be 6.5 miles into a direct headwind. He never wavered and just kept plugging away. A star.

On Thursday, inspired by the laconic Texan humour of Jeff and the natural, joyous eccentricity of Richard, we also had huge fun. My son Charlie was steering one of the boats, which turned out to be a great bonus as Sarkis got major cramps in his thigh after 18 miles and Charlie had to take over. Having won the J15 event at the National Schools Regatta, he was a great sub! We had a race along the Henley Regatta course, still set up from this year's event, and the result shall remain a closed family secret. Our progress through the locks was slow and we finished at 20.45 – too late when I had another 30 the next morning.

Friday – hottest day of the year so far. I alternated between the boats to do a long spell with everyone. Although we had mainly headwind to, er, cool us, as soon as we had a tailwind we felt the real heat of the sun. It was impossible to drink enough – I drank 5 litres whilst in the boat and another 3 pints of soda and lime at lunchtime. I was still thirsty. Everyone was the same, but we managed the task really well. I was hugely proud of everyone and we were all still friends at the end of each day – a good sign!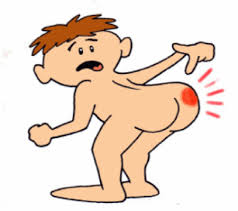 The main area of concern for me, and we learned a lot over the days, was – and there is no easy way to say this, dear reader – was my backside. Even with the sheepskin pads, I have developed two nasty lesions right under my rocker bones which made progress on the last day pretty uncomfortable. Simon Hotchin, who I rowed behind for the last 8 miles, had blood on his sheepskin and it wasn't from a nosebleed….. Not sure I can do much about this and am praying that I will develop a couple of callouses, otherwise the last month will be very, very painful.