New Orleans…
New Orleans, Louisiana. 25th October.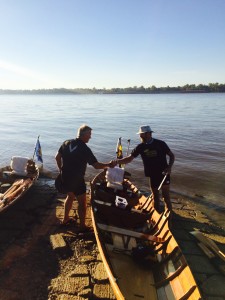 After 2,320 odd miles of toil, pain, laughter, wonderment, hospitality, friendship, kindness, headwinds, rain, thunder, lightning, tornados, blood, sores and Sam Adams beer, we arrived into New Orleans at 14.35 this afternoon. I have no real strength to write more just now, but promise I will do so soon. I thought I would let you know that, with your help, we managed it.
Much, much more to follow, but I just now wanted to thank each and every one of you for carrying me to the line.
Happy St Crispin's day
JP x