Richmond's Story: How It All Began
RICHMOND'S STORY: HOW IT ALL BEGAN
One small boy in Africa is the real hero behind this inspiring challenge.
Picture the scene: Ex-Olympic rower John Pritchard, his wife Julie and their 10-year-old son Charlie visit Ghana with Right To Play. They arrive in a place called Three Kings School in Battor. This school is for children with learning disabilities and physical disabilities.
"It was a truly humbling experience" says John. "There is nowhere else for these kids. In a society where there are a lot of plantains to pick, if you can't pick plantains then plan B is not attractive. This school is the one hope for them."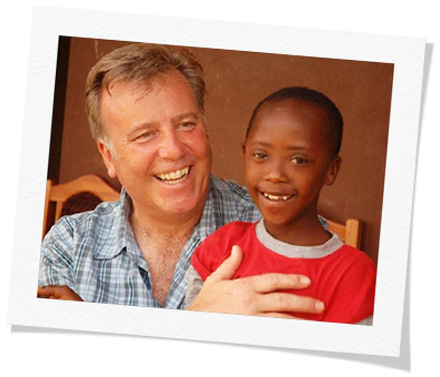 Full of Beans
John and his family were in the school, playing with the kids and John noticed Richmond. "I now know he was 10, the same age as my son, but Richmond was half Charlie's size," says John. "Richmond has down's syndrome and he was too small to play with the big kids, but he was clearly something of a character. He was bouncing around like a little jumping bean."

Richmond came over to say hello to John and John took a photo of him on his digital camera. "I showed him the photo and well, he'd never seen anything like this," says John. "So he went off and took photos of all the other kids and the teachers to great hilarity. Most of the photos had his thumb over the lens, but I just went "well that's the end of the camera." 
Snap Happy
"It was lovely to watch. Ten minutes later Richmond came back and he gave me the camera back, which was a surprise," laughs John. "Then he climbed on my lap and he put his arms around my neck and he held me for about 20 minutes without moving."

"That sense of need and humanity was incredible. I was about as diametrically different from this little kid as you can imagine, but he felt sufficiently both needy and safe to come to me, it was very touching."

"I was struck by this, understandably. After, when I talked with the teachers, they said their biggest problem is depression. There just aren't enough staff to give these kids what they really need."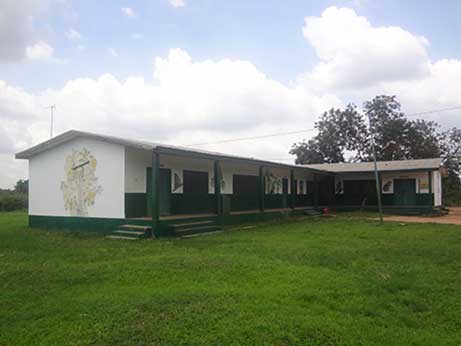 Three Kings School 
Richmond playing at school
From Small Beginnings To a Magnificent Challenge
Back at the hotel that night John was unusually quiet. "I gave Charlie a hug," says John. Then it struck me and I said to him "Who's hugging Richmond tonight, like I'm hugging you? And who's going to hug him tomorrow night? And the next night?"

"It was at that point I decided to do this thing. So the boat is going to be called Richmond. And I'm going to tell the story of Richmond. And I'm going to tell them that there is one small beaming boy in the middle of Africa that has caused this extraordinary undertaking to happen. And that as a result of his innate humanity an awful lot of children are going to benefit."


"It was unquestionably a trigger point," says John. "Whereas before it had always been my right to support, from then it became my duty. If I wasn't going to tell Richmond's story then who would, because he can't."

Richmond is just one of the one million children whose lives are transformed by the power of play in Right To Play's programmes each week around the world.