SUPPORTERS
CHALLENGE SUPPORTERS
John is taking on the Rowing, a herculean challenge. He's well supported though. A challenge like this demands the best support. Meet the team behind the challenge…
Chris Gate, Rower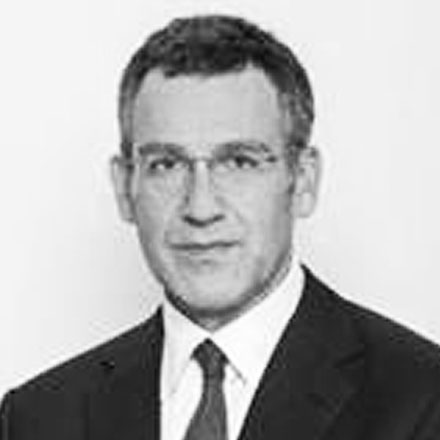 Chris Gate, long time supporter of the Mississippi Million Challenge, is the Founding Partner and Chief Investment Officer of Oceanwood. He will be joining the challenge for extended periods to help John and the Challenge Crew
Prior to establishing Oceanwood, Chris spent six years as the Portfolio Manager of the event-driven investment strategy at Tudor Capital (UK) LP. From 1997 to 1999, he was the Head of Equity Proprietary trading at Barclays Capital, responsible for a team trading a variety of equity-related strategies. From 1995 to 1997, he was the Portfolio Manager of an Equity Proprietary Trading book with Bankers Trust in London, pursuing an event-driven strategy.
In 1993, Chris joined the Equity Derivatives department of Goldman Sachs, specialising in structuring equity derivative transactions. Chris started his career in 1989, in the Investment Banking department of Goldman Sachs, initially in New York and later in London, working on a wide variety of real estate transactions, as well as M&A and principal investment transactions. Chris received an HBA (Honours) in 1989 from the Richard Ivey School of Business Administration at The University of Western Ontario in Canada.
Paddy Broughton, Rower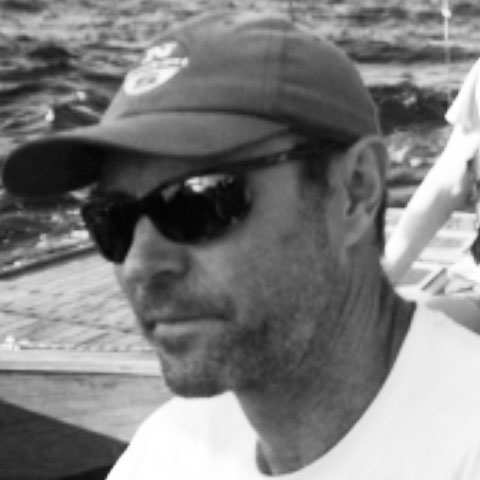 Patrick (Paddy) Broughton will join John as one of the main rowers of the Mississippi Challenge.
Paddy, an expert oarsman, competed with John in the 1985 and '86 Oxford-Cambridge boat races, as well as rowing for the GB heavyweight VIII in both those years. He was part of the team that won the Grand Challenge Cup at Henley in 1986, beating University of Pennsylvania of the USA.
Paddy then focused himself on sailing, skippering a yacht that sailed half-way around the world to race in the Sydney Hobart Race in 1996. Rather than sailing all the way back to England, Paddy decided to stay in Australia, and subsequently raced in 10 Sydney Hobart Yacht Races, including the infamous 1998 storm (have a look at Rob Mundle's Fatal Storm for a mention of Paddy on p.300…)
Having tackled rowing and sailing, Paddy then took on 'The Longest Day', a coast to coast race in New Zealand that involves 250 kilometres of running, cycling and kayaking. The race lived up to its name, taking Paddy a total of 15 hours and 30 minutes.
Graeme Mulcahy, Rowing Coach and Trainer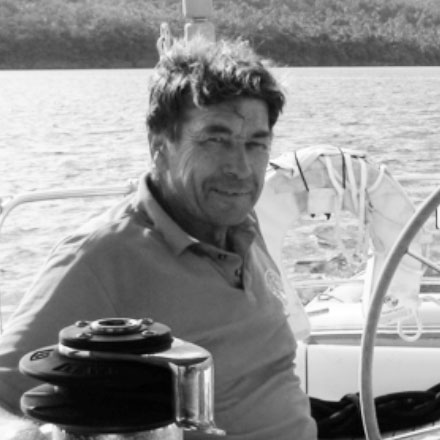 Graeme is a senior coach at the Skiff Club and will be helping participants of the Mississippi Million train and prepare for their leg of the challenge.
Background: Graeme learnt to row at school, continued while a student at The Polytechnic and then at Worcester College, Oxford. After graduation, his rowing career developed, eventually winning several National Championships and culminating in representing Great Britain at two World Championships. Alongside standard rowing, he took up skiffing and won 6 successive skiff Championships. After competing in addition to his career in teaching he began to coach school rowing. Moving onto senior coaching, he was a member of the GB coaching team for two World Championships. He has also for many years been active in coaching skiffing.
Hobbies: As well as being an oarsman, Graeme is a sailor and, in 2012 completed a six year, 43,240 mile circumnavigation with his wife, Gillian, in their 39ft yacht.
Rob Shave, Head Physiologist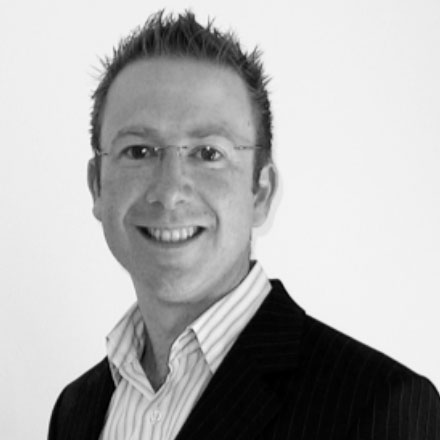 Rob Shave is Professor in Sport and Exercise Physiology at the Cardiff School of Sport. His research examines the acute and chronic impact of exercise upon the heart.
Background: Before pursuing his academic career Prof. Shave worked as an applied scientist at the British Olympic Medical Centre preparing athletes for competition. Over the last 15 years using echocardiography and biomarkers Prof. Shave and colleagues have provided insight to the beneficial and potentially negative effects of endurance exercise upon the heart. Recently, Rob has established the International Primate Heart Project to examine heart disease in our closest evolutionary cousins and also to provide insight into evolution of the human heart.
Currently: Rob continues to combine his research interests with sport as co-organiser of the London Marathon Science and Medicine Conference.
Juliette Lloyd CPsychol, Head Psychologist
Juliette is a Health Professions Council (HPC) registered, British Psychological Society (BPS) Chartered Sport and Exercise Psychologist with an MSc in Exercise and Sport Psychology.
Background: A former British junior international rower, Juliette has almost a decade of experience as a rowing coach at national and international level for the GB junior team. After graduating for the University of Exeter, she spent ten years working at the English Institute of Sport (EIS) supporting elite performers in a wide variety of sports. Juliette also has extensive experience in business and education. She spent three years at The Pacific Institute, an international change management consultancy, and worked as a coach for 21st Century Legacy, an organisation set up by David Hemery as part of the legacy of the London Olympics.
Currently: Juliette combines freelance work as a sport psychologist and coach with bringing up her young family.
Dr Justin Roberts, Head Nutritionist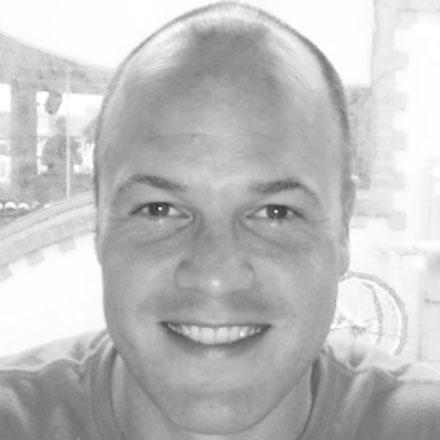 Dr Justin Roberts is a Senior Lecturer and Researcher in Sport, Health and Exercise at the University of Hertfordshire, specializing in Functional and Performance Nutrition.
Background: Having previously worked at the British Olympic Medical Centre, Dr Roberts gained significant experience with high level performance, and more recently has been recognised for his scientific and practical nutritional applications for endurance athletes, including ultra-endurance and expedition events. Justin has advised numerous athletes and expeditioners, and supported various nutrition companies. Over 2012/13 he was project lead for a large-scale research study investigating how recreational athletes cope with the demands of their first long-distance Ironman triathlon.
Hobbies: Dr Roberts takes part in extreme challenges, having completed several iron-distance triathlons, as well as completing the infamous Marathon Des Sables across the Sahara Desert.
Dr Courtney Kipps, Sport & Exercise Consultant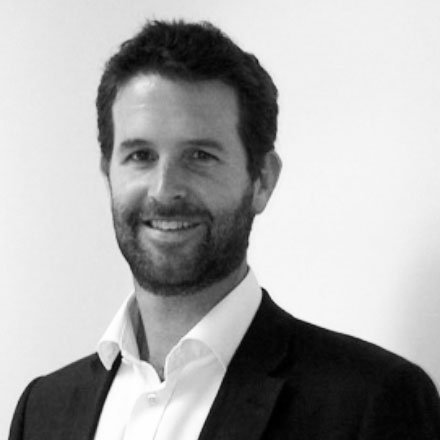 Dr Kipps is a consultant in sport and exercise medicine and principal clinical teaching fellow at the Institute of Sport, Exercise and Health at UCL where he is co-lead on the MSc in Sports Medicine, Exercise and Health.
Background: He graduated in medicine from Nottingham University in 2000 and completed basic surgical training in London and the South-West. He continued his sports medicine physician training on the London Deanery's higher specialist training programme, qualifying as a GP along the way.
In 2010 Dr Kipps was awarded a Churchill Fellowship to study sport and exercise medicine overseas. This fellowship took him to Harvard and Stanford Universities in the USA as well as Olympic Park Sports Medicine Centre in Melbourne in 2010/11. He was appointed to his current post in 2011.
Currently: Dr Kipps is the medical director of the London Triathlon, the Blenheim Triathlon and London's "Run To The Beat" half-marathon. He is also assistant medical director of the London Marathon. He is consultant sports physician to the English Institute of Sport and to Harlequins Rugby Club in the Aviva Premiership. He has worked with Team GB at the European Athletics Championships, Winter Paralympics holding camp and the World University Games.
Paul Thawley, Physiotherapy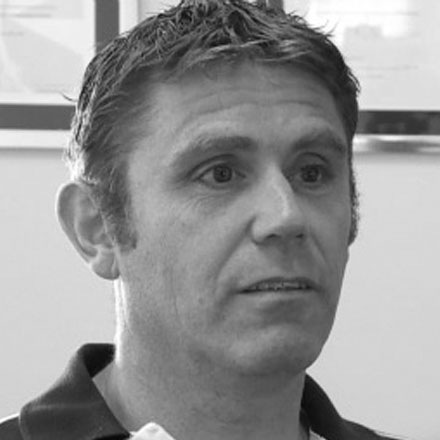 Paul Thawley specialises in Sports physiotherapy with a Masters degree in Sports Medicine and Rehabilitation and a postgraduate diploma in Physical rehabilitation. Paul has 22 years of extensive physiotherapy experience within international sport attending three Olympic Games.
Paul has a huge experience in Physical rehabilitation which has been built through consistently working alongside a huge variety of sporting environments including motor sport, rugby and judo. He reached the peak of his career when selected as a senior physiotherapist for the Olympic Medical Institute where he treated elite sporting individuals.
Paul has travelled extensively with teams internationally enabling him to offer a wealth of knowledge to the treatment of his patients. His understanding of strength and conditioning principles related to recovery from injury and illness is invaluable, consequently offering the highest level of treatment.
Paul is a clinical teaching fellow and course organiser on the MSc in Sports Medicine, Exercise & Health at University College London and is actively involved in current research projects.
Alex Conty, Physio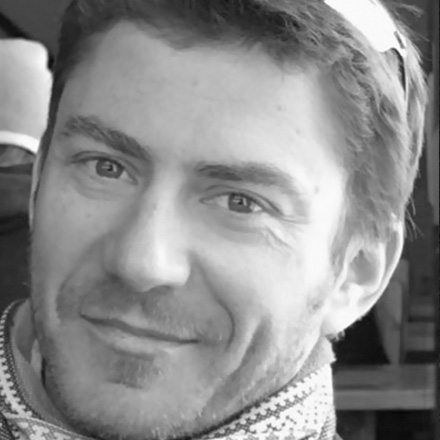 Alex graduated as a physiotherapist from King's College London School of Medicine following a life long passion with sports, both as athlete and competitor himself and professionally as personal trainer and sports massage therapist with an extensive experience of focussing on injury prevention, rehabilitation and sports specific training.
On graduating Alex specialized in biomechanics, musculoskeletal injuries and other movement related disorder and imbalances as well as working closely with consultant and other medical professionals on post surgery rehabilitation.
Over the years Alex has worked alongside other health care professionals and athletes on various extreme expeditions and challenges such as the Eiger in Switzerland, K2 in northern Pakistan, Mount Aconcagua in South America, the Shackleton Pass in the Antarctic as well as other expeditions in the Arctic Circle.
Martin Suzan, Water Safety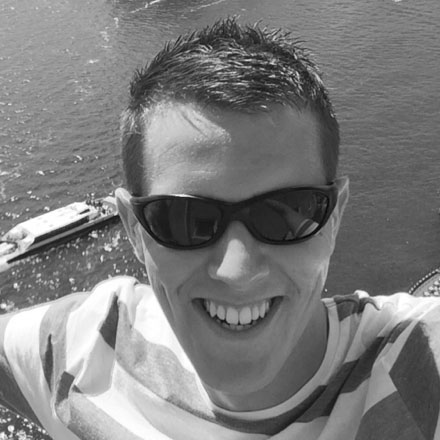 Martin is a water safety consultant at Swim Safety Ltd, who provide water safety management to some of the UK's largest mass participation water based events.
He has also worked as water safety advisor on a number high profile fundraising challenge events with Sport Relief such as the David Walliam's Thames Swim & recently Davina McCall's Beyond Breaking Point challenge.
Jeremy Dale, Photographer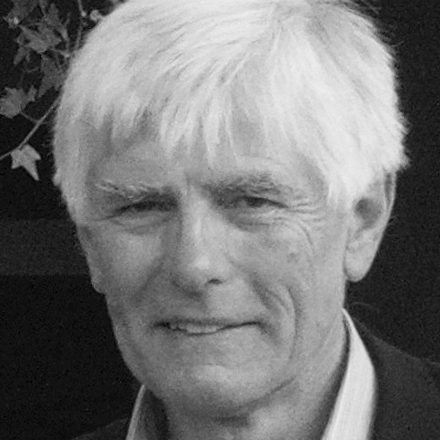 A triple Oxford rowing Blue who has spent most of his working life teaching geography and coaching rowing in London, Sydney and Ely.
Still actively competitive in a rowing boat, he has completed the Land's End to John O' Groats cycle ride twice, the Zurich Ironman, and several marathons.
He has been a keen photographer since childhood, an interest that he has developed in recent years with the advances in digital imaging. He particularly enjoys shooting sport and travel.
CHALLENGE SPONSORS


We'd like to thank the following organisations for their help in making this challenge possible:

Chris Gate, and the entire team at Oceanwood, have been enthusiastic supporters of the Mississippi Million challenge. Indeed, this enthusiasm has been vividly underlined by the keystone financial support of the project, without which the journey would have been immeasurably harder. In addition, Chris will be rowing with John on long stretches of the river, ensuring we meet our goals both on and off the water!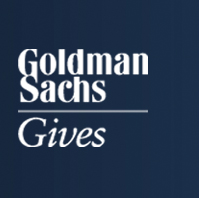 Goldman Sachs Gives is a donor-advised fund through which Goldman Sachs and its current and retired senior employees can recommend grants to qualifying nonprofit organisations globally.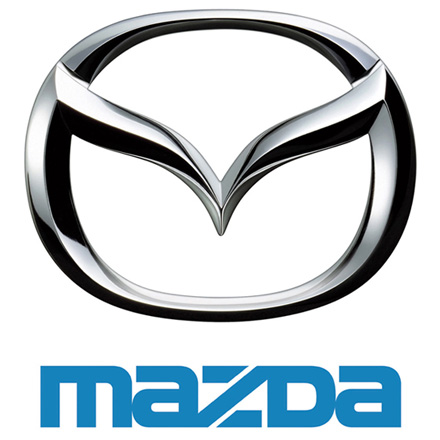 We'd like to thank Mazda for donating the use of a variety of vehicles to help make this challenge possible, there is of course a support team to move around on the ground whilst John and his Challenge Crew make their way along the river.
Kirkland & Ellis is a 1,600-attorney law firm representing global clients in complex litigation, dispute resolution and arbitration, corporate and tax, restructuring, and intellectual property matters. The Firm has offices in London, Beijing, Chicago, Hong Kong, Houston, London, Los Angeles, Munich, New York, Palo Alto, San Francisco, Shanghai and Washington, D.C. Kirkland is committed to improving the communities in which our people live and work through providing legal services without charge to those who cannot afford counsel, and financial support for charitable and law-related organizations.

CII provides specialized and competitive multi-modal freight services including both Air and Ocean freight together with all support functions such as documentation, online shipment updates, warehousing, and distribution options. 

We specialize in Global Air and Sea Cargo Forwarding, Door to Door transportation, International Express Service, Import and Export Customs, Storage, Warehousing and Distribution, Certified Cargo Screening, Packing and Crating, Pallet handling, Pick Up and Delivery Service, Document preparation, Import and Export Certificates, Break bulk and cargo consolidations as well as Cargo Insurance and banking. 

Headquartered in Los Angeles, CA, CII has stations in Atlanta, New York, Chicago, and Houston. We have offices in Auckland, Sydney, Melbourne,Pago Pago and London.
CII have generously offered to donate their services to ship the hand-crafted boats and boating equipment to Minneapolis in support of this worthwhile and exciting venture aiming to raise US$ 1 million for the children's charity Right To Play.

Crewroom is offering all Challenge Crew a 25% discount on the entire rowing collection should you like to buy some training kit to wear in the build up to the Challenge.
Please quote 'Mississippi Million' and the discount code MMCC2014 when placing an order with Crewroom here.

Allium are live event Producers, Project Managers and Consultants. They're providing the backbone to the challenge structure and supporting the challenge's management.
AND FINALLY


We'd like to thanks these people too for their sterling efforts and contribution.

The team at Stanley and Thomas have built two Skiffs for the Mississippi Million Challenge. For more information about Stanley and Thomas please view their website: www.stanleyandthomas.co.uk
You can find out more about the skiffs that have been built for the challenge here.